'
"'
The Wizard of Odds"
is a radio play written by
S. Gray James
,
Kirsten Liden
&
Noah Madrano
. It first aired November 12, 2012 on
KBOO
, and was directed by Madrano. It can be streamed on demand
here
.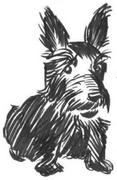 Plot synopsis
Edit
Dorothy, unaware about the importance of voting, is swept away into the Land of Oz where she meets several politically-minded people. She tries to find her way back home to Kansas in time for the election.
References
Edit
Wizard of Oz
This play was re-broadcast in Episode 6 on March 11, 2013, but with "Gangdam Style" replaced by "The Harlem Shake" during the debate dance-off.
Sara as Dorothy; Munchkin Noah as The Wizard; Douche Windbag
Kirsten as Aunt Em; Wicked Witch; Munchkin
Rolf as Hans Hanselman/Scarecrow; Munchkin
RaScHo as Mr. Davenport/Tin Man
Nicholas as Mayor/Lion
Conch as Uncle Henry; Munchkin